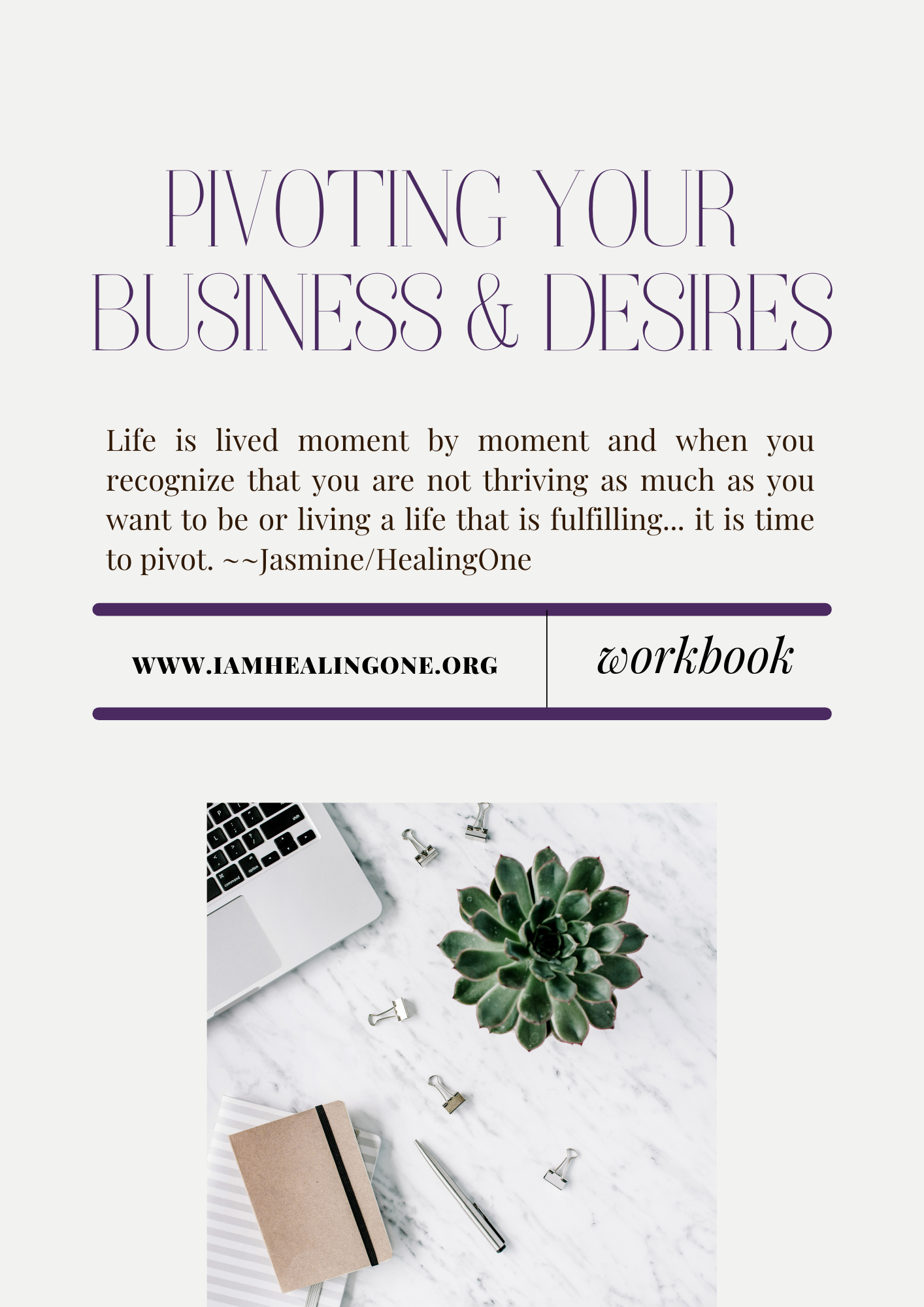 HealingOne Business Intentions Workbook
\Grab our HealingOne Business Workbook and check-in with yourself and your business on a whole different level. Sometimes you have to focus less on the logic of the thing and feel into what your soul needs and wants.

Dive in and walk yourself through pivoting when you need to. Because your business and desires should always reflect your greatness and bring joy and healing to your life. This is what helps you to show up powerfully and purposefully for those you are here to serve and support.